Counties & Cities
>
Upper Bavarian Counties
>
Rosenheim County
>
Bad Endorf
---
Hotels/Accommodation: Hotel Seeblick - search more business
Food & Beverages: Hotel Seeblick - search more business
Nightlife/Scene: no business registered - register your business - vicinity search
Shopping & more: no business registered - register your business - vicinity search
---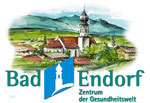 Bad Endorf
Welcome to Bad Endorf

The health resort Bad Endorf is situated between the Lakes Chiemsee and Simssee. It is the western "gate" to the Upper Bavarian Chiemgau region with its Eggstädt-Hemhofer lake plateau.
Medical indications for a treament in Bad Endorf are mainly ailments of the musculoskeletal system, cardiovascular and ophthalmic diseases. The treatment involves iodine thermal brine, moor and other extensive therapy.
The history of Bad Endorf as a market town starts in 924 AD when it was called "Zennidorf". But even in Roman times, the place was used as a stop along the salt trade route from Reichenhall to Augsburg.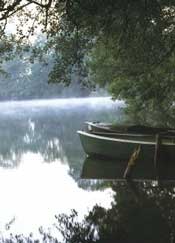 Bad Endorf is a good starting point for trips into the near surroundings: Lake Chiemsee, the "Bavarian Sea" with Herrenchiemsee Palace or Mount Kampenwand (1.700 m) lie right on its doorstep. Rosenheim (15 km), Wasserburg (20 km), Salzburg (70 km) und Munich (80 km) are within easy reach.
The cultural offers of Bad Endorf reach from the famous religious popular theater with over 210 years of history, art exhibitions, cinema and cabaret to the renowned "International Music Festival in Chiemgau at Gut Immling" and not to forget the "Boarischer Hoargart", an evening with traditional Bavarian Music.
The nine subsidiary churches around Bad Endorf are gems of gothic, baroque and rococo architecture. Particularly worth seeing are the valuable frescoes.
The Hemhofer/Eggstätter Lake Plateau is the oldest Bavarian nature reserve with its rare plants and animals.