Counties & Cities
>
Upper Bavarian Counties
>
Rosenheim County
>
Bad Feilnbach
---
Hotels/Accommodation: no business registered - register your business - vicinity search
Food & Beverages: no business registered - register your business - vicinity search
Nightlife/Scene: no business registered - register your business - vicinity search
Shopping & more: no business registered - register your business - vicinity search
---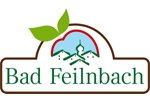 Bad Feilnbach
Welcome to the "Bavarian Meran"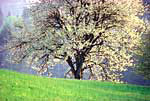 The nature and health resort Bad Feilnbach is situated at the foothills of the Alps at an altitude of 500 to 700 meters. Due to its densely wooded surroundings and its mild climate, it is often called "Bavarian Meran".
In spring, Bad Feilnbach greets you with a sea of 30,000 trees blooming in white and pink. In summer and autumn you can enjoy freshly picked fruit. Mount Wendelstein's round form can be seen from Bad Feilnbach, it is shaped like an apple - the symbol of the village.
B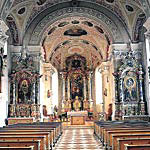 ad Feilnbach is an oasis of peace and prestine nature. No matter whether you spend your time here on a health treatment, to enjoy walks through untouched nature or simply to relax, you will return home fit and invigorated.
Bad Feilnbach is an officially recognized health resort which focuses on its moor treatments but also offers other therapies of mainstream and alternative medicine.
If you like culture walks, you will discover historically significant treasures. The famous "Hausstätter" architects formed this region with their creations. The painters Wilhelm Leibl, Johann Sperl and Leo von Welden were inspired by the beauty of this landscape and the people's unsophisticated ways.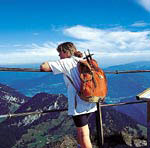 Even though Bad Feilnbach is nestled into idyllic surroundings it is also close to the bustle of the cosmopolitan cities Munich and Salzburg. Lake Chiemsee with its cultural offers is just a few kilometers away.
Bad Feilnbach is the ideal starting point for many beautiful walks in the plains or up the mountains. If you climb up one of the peaks you will be rewarded by spectacular views: over the lush green of the valleys, the majestic Alps and the colorful mosaic of the alpine foothills. Rest and food in one of the alps will restore your energy.