Counties & Cities
>
Lower Bavarian Counties
>
Passau County
>
Bad Füssing
---
Hotels/Accommodation: Wunsch-Hotel Mürz, Flair Hotel Vino Vitalis - search more business
Food & Beverages: no business registered - register your business - vicinity search
Nightlife/Scene: no business registered - register your business - vicinity search
Shopping & more: no business registered - register your business - vicinity search
---

Bad Füssing – Europa's most extensive Thermal Landscape
Bad Füssing – at any time of the year

Bad Füssing is Europe's most popular health resort and is located right in the heart of Bavaria's spa land, the Bayerisches Thermenland. This brand name of quality covers everything the holiday-maker and spa patient can possibly desire.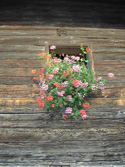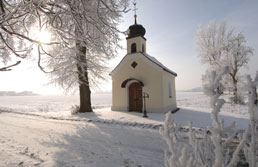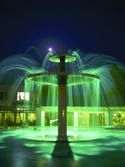 No matter whether your interests lie with the wide range of cultural events and sports, the attractiveness of the nearby cities of Munich, Nuermberg, Regensburg and Salzburg, or the contrasting gentleness of the Bavarian way of living, you're always accompanied by the radiant warmth of hot springs. After all, life really does bubble up out of the ground here…
With spa municipalities consisting of Bad Abbach, Bad Birnbach, Bad Griesbach, Bad Gögging and of course the number one of efficaciousness, Bad Füssing, Bavaria's spa land offers relaxation and acts as a tonic for the body and soul. The region awaits you with a unique combination of Bavarian hospitality, wellness and state-of-the-art medical expertise. The unparalleled success of the spa municipalities is due to the hot springs which bubble up out of the depths of Bavarian primary rock to such incomparable effect.
While golf enthusiasts are delighted by the 18 golf courses in the region, others, too, can enjoy the wide range of different activities each spa resort has to offer, including a network of cycling and biking trails, guided walks and excursions, all kinds of events and much more besides. Revel in the great, 'grüabige' atmosphere of ice curling, of cycling, and enjoy wonderful, hearty snacks between meals which traditionally accompany sports and pastimes in Bavaria. There's music in the air. We put on brass music concerts, stage performances of folk dancing and offer international musical concerts ranging from symphony orchestras to Memphis soul outfits. So boredom is out and diversity is in when it comes to sports or music in Bavaria's spa land.