Counties & Cities
>
Upper Bavarian Counties
>
Bad Tölz-Wolfratshausen County
>
Bad Tölz
---
Hotels/Accommodation: Hotel Tölzer Hof - search more business
Food & Beverages: no business registered - register your business - vicinity search
Nightlife/Scene: no business registered - register your business - vicinity search
Shopping & more: no business registered - register your business - vicinity search
---
Welcome to Bad Tölz (Bad = Spa)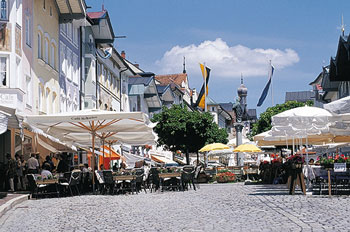 Bad Tölz is situated at the foothills of the Alps within easy distance of Munich – approximately an hour by car. It lies surrounded by breathtaking landscapes with mountains and lakes, green meadows, dense woods and romantic villages.
This appealing scenery is completed by the friendly and jovial people who keep their traditions alive.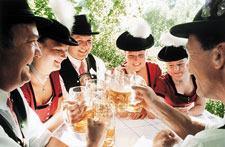 Love of life, fresh air and the Bavarian spirit of freedom. To take your time to think about yourself, to restore the health of body and soul and to simply be on holidays: that is what Bad Tölz is about.
There are numerous leisure activities to do for all ages and tastes. Bad Tölz is an ideal place to spend your holidays, to exercise your body, for example by hiking, biking or mountain climing or for recreation and relaxation.
Bad Tölz itself is a picturesque town with its sights, its grand town houses, painted with colorful "Lüftlmalerei" (a kind of Bavarian Trompe-l'œil, traditional pubs and attractive shops.