Counties & Cities
>
Middle Franconian Counties
>
Ansbach County
>
Dinkelsbühl
---
Hotels/Accommodation: Vitalhotel Meiser - search more business
Food & Beverages: Hotel Restaurant Goldene Kanne - search more business
Nightlife/Scene: no business registered - register your business - vicinity search
Shopping & more: no business registered - register your business - vicinity search
---
Dinkelsbühl
Welcome to Dinkelsbühl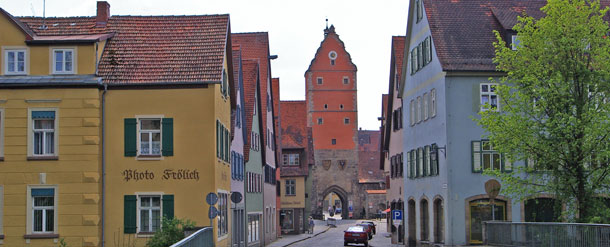 In Dinkelsbühl, the picturesque small town on the Romantic Road, visitors can experience a relaxing and eventful stay. There are pointy gables and winding alleys with medieval buildings and yet time does not stand still. The former imperial town is an example of how past and modern life can grow together harmoniously.
Dinkelsbühl's history is omnipresent, it comes even more alive during the socalled Kinderzech' Festival week in July, when the town celebrates its legendary salvation during the 30-years war.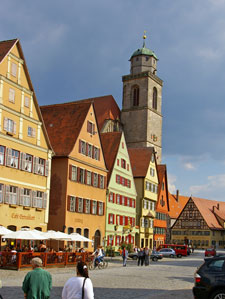 Other events and celebrations: the medieval town festival (September), Fish-Harvest Week (end of October to November), pub festival in March, Christmas Market and more.
Sights:
Completely preserved historic Old Town, Cathedral St. Georg (1448 to 1499), Old Town Hall with History Museum (1361), "Hezelhof" (16th century), Spital Complex (around 1280), Historic Patrician Homes on Market Square (Marktplatz), tTwn Mill (14th century) with Museum Third Dimension (optical illusions, holographies etc.), Municipal Park and Rothenburger Weiher (pond), Night-Watchman's Patrol.