Counties & Cities
>
Allgäu - Bavarian Swabia Counties
>
Upper Allgäu County
>
Oberstaufen
---
Hotels/Accommodation: Landhotel Mühlenhof - search more business
Food & Beverages: no business registered - register your business - vicinity search
Nightlife/Scene: no business registered - register your business - vicinity search
Shopping & more: no business registered - register your business - vicinity search
---
Oberstaufen
Welcome to Oberstaufen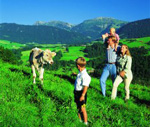 How to get there
By car: A 7 to motorway junction Allgäu, A 980 or B 19, B 308 via the town centre; Railway station: in town; Bus access
Sports and Nature
250 km hiking paths (60 km in winter), wild animal park, nature park, waterfalls, forest trail, cable cars, 18-hole golf course, open-air tennis courts, indoor tennis hall with squash and bowling, 120 km cross-country ski track network, 35 km ski slopes, ski schools, 1 cabin cable car, 2 chairlifts, 33 ski lifts, ice rink.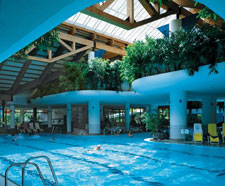 Health and Recuperation
Original Schroth health cure, health and fitness holiday, healing climate-high mountain climate, lower grade, private spa treatment facilities, therapeutic gymnastics, dialysis station, Kneipp water treading basins, climate and exercise therapy paths, lectures by doctors on health-related matters, nutrition advice, anti-smoking courses.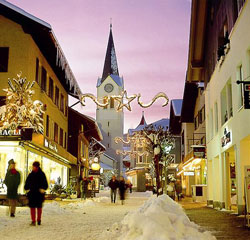 Culture and Tradition
Traditional customs and events, country theatre, folk evenings, cattle drive, Staufner "Fasnatzies" day, Georgi ride; local history museum, domestic farm museum, visiting theatre companies, concerts, exhibitions, special cultural events.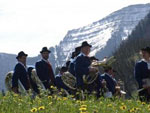 Tourists' Specials
Aquaria adventure pool, indoor and outdoor swimming pools, guided botanical trails, gymnastics, children's programme, minigolf, reading room, library with children's corner.