Counties & Cities
>
Allgäu - Bavarian Swabia Counties
>
Upper Allgäu County
>
Oy-Mittelberg
---
Hotels/Accommodation: Reiterhof Allgäu - search more business
Food & Beverages: no business registered - register your business - vicinity search
Nightlife/Scene: no business registered - register your business - vicinity search
Shopping & more: no business registered - register your business - vicinity search
---
Oy-Mittelberg
Welcome to Oy-Mittelberg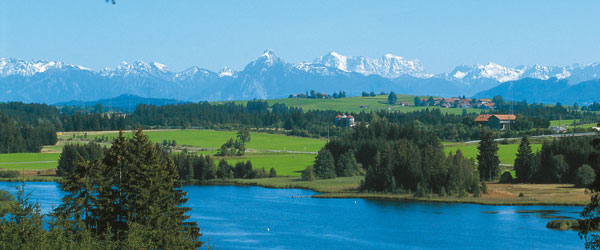 How to get there
By car: A7, B309, Railway station in Oy, bus stops: Oberzollhaus, Haslach, Maria-Rain
Sports and Nature
Allgäu, land of lakes: Rottachsee, Grüntensee, Schwarzenberger Weiher, and Sticher Weiher pools, riding stables, tennis courts, sailing, surfing, angling, "Steinmeile" nature trail, 110 km well-signposted track network, 40 km well-cared-for cross-country ski track network, winter hiking paths, Nordic walking tracks (licensed)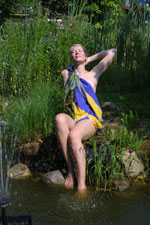 Health and Recuperation
Hochgebergsklinik-Rehaklinik Mittelberg (Mittelberg high mountain and rehabilitation clinic: mother-and-child health cures), physical treatments, sanatoriums and health cure institutions, in- and out-patient treatments, air quality class 1, Kneipp air health resort, Kneipp water treading basins, Kneipp physiotherapy, neuro-vegetative disorders, functional disorders of the digestive organs, bronchial disorders, skin diseases, allergies, functional heart and circulation disorders, Alpine foothill stimulating climate, own peat source, special health offering: Allgäu vein treatment week.
Culture and Tradition
Cattle drive in Haslach, village festivals, folk evenings, traditional raising of the maypole, climbing the maypole, theatre, Maria-Rain pilgrimage church (11th century), small chapels.
Tourists' Specials
Bus and railway holiday ticket, Allgäu-Walser card, guided hikes, geological and botanical hikes, children's holiday programme, horse and carriage and sleigh rides, Nordic walking courses and meetings, day bus trips, snowshoe hikes.