Counties & Cities
>
Upper Bavarian Counties
>
Traunstein County
>
Ruhpolding
---
Hotels/Accommodation: Ferienwohnungen Carina F****, TIP TOP HOTEL DIANA, Gästezimmer in Ruhpolding - search more business
Food & Beverages: no business registered - register your business - vicinity search
Nightlife/Scene: no business registered - register your business - vicinity search
Shopping & more: no business registered - register your business - vicinity search
---
Ruhpolding
Welcome to Ruhpolding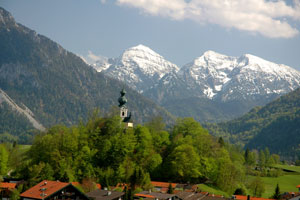 Traditional and modern life meet in harmony. Ruhpolding is the number one Upper Bavarian holiday resort and provides you with everything that you expect on your vacations – typical Bavarian things, like living tradition, dancing at village festivals, folklore evenings, country theatre.
You can stay in accomodation of various price categories: in exclusive hotels, hotel garnis, guesthouses, holiday apartments and with private landlords.
Each season offers a variety of beauties, for your eyes, for your senses. Well looked-after networks of walking and cycling tracks crossing the entire area around Ruhpolding, up and down, on foot, in a saddle, by bike or by cable-car. You will take home impressions that you will love to remember.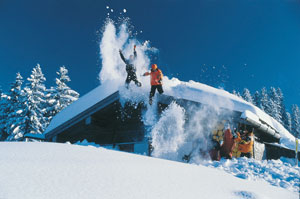 You like active holidays? No problem. What do you like best? Golf, inline skating, swimming in the wellness-bath, hiking, mountain-biking, curling, minigolfing, riding, skating, tennis, rafting, paragliding, climbing, biathlon for guests – or all together?
The Bavarians in general and the people from Ruhpolding in particular offer their guests "hospitality with a heart". You can get the world-famous Bavarian culinary delicacies and beer or enticing sweets. In well-run hotels and guest houses of all price categories, you will find the necessary peace and quiet, relaxation and attention.
Ruhpolding – ideal for excursions: to Munich (150 Km), Lake Chiemsee with its castle (20 Km), Salzburg (50 Km) and Berchtesgaden with Lake Königsee (50 Km). You can leave the car where it is – busses and trains take you to any place free of stress.