Counties & Cities
>
Upper Bavarian Counties
>
Garmisch-Partenkirchen County
>
Saulgrub
---
Hotels/Accommodation: no business registered - register your business - vicinity search
Food & Beverages: no business registered - register your business - vicinity search
Nightlife/Scene: no business registered - register your business - vicinity search
Shopping & more: no business registered - register your business - vicinity search
---
Saulgrub - Altenau
Welcome to Saulgrub, Altenau und Wurmansau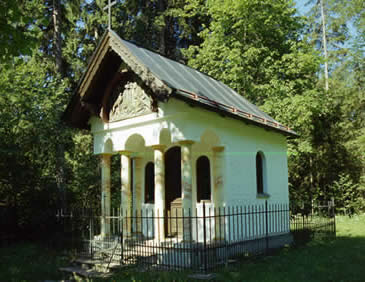 Spend your vacations in unspoilt nature. Enjoy the peace and quiet on hiking or cycling trips as well as the fascinating view of the peaks of the Ammergau Alps and even of the Zugspitze mountain.
Discover the beauty of blooming meadows, the wild and romantic Ammer Gorge with its natural monument "Schleierfälle". The villages are situated centrally and as such an ideal starting point for many and divers trips, for example to Wieskirche, Linderhof and Neuschwanstein Castles, to Zugspitze mountain, Ettal monastery, Oberammergau, Garmisch-Partenkirchen, Munich and more.
In winter, the landscape turns into a paradise for cross-country and alpine skiers.