Counties & Cities
>
Upper Bavarian Counties
>
Garmisch-Partenkirchen County
>
Wallgau
---
Hotels/Accommodation: Anton und Hanni Ferienwohnungen - search more business
Food & Beverages: no business registered - register your business - vicinity search
Nightlife/Scene: no business registered - register your business - vicinity search
Shopping & more: no business registered - register your business - vicinity search
---
Wallgau
Welcome to Wallgau, the pearl of the Isar Valley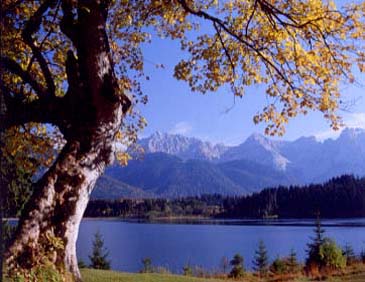 Wallgau's amazing mountain scenery attracts nature enthusiasts all year round. Meadows covered with flowers, colourful forests and crystal clear mountain lakes offer young and old visitors the possibility to recharge their batteries.
In this charming village, you can experience old customs and traditions, Bavarian hospitality and local cuisine. Moreover, there are no limits concerning sports and activities in Wallgau. The fascinating countryside invites you to discover and conquer or simply enjoy. Furthermore, this idyll is a real insider's tip for golfers!
In winter, Wallgau is an unique attraction when it presents itself as a picturesque and snow covered venue for the international sledge dog race. Be assured that this will be a vacation after your taste!