Counties & Cities
>
Lower Franconian Counties
>
Würzburg City
Würzburg
Meeting with a young old city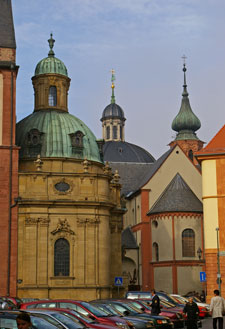 The lively university and congress city of Würzburg, gateway to the Romantic Road, is dominated by it's most prominent landmark, the Fortress Marienberg. The origins of this fortress date back to around 1.000 BC when a celtic fortified refuge existed on this site.
Since the foundation of the Würzburg bishopric in 742, Würzburg has been the religious centre of the region. It experienced its most prosperous period during the rule of the art-loving prince-bishops of the Schönborn family, for whom Balthasar Neumann built the "palace of palaces", the Würzburg Residence, from 1719 to 1744. The Venetian artist Tiepolo painted the vast fresco on the ceiling above the famous staircase, thereby creating the largest painting of the world. In 1982, on account of its outstanding architectural significance, the Residence was placed on the UNESCO World Heritage list of cultural treasures of the world.
Further sights which Würzburg has to offer include St. Kilian's Cathedral and the adjacent Neumünster with the Lusam Garden, where the tombstone of Walther von der Vogelweide is to be found. Mention should also be made of the late gothic Marienkapelle overlooking the market-square and the Mainfränkisches Museum with its out-standing collection of works by Riemenschneider.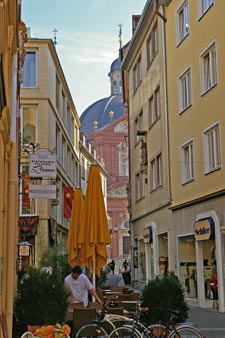 The extremely varied cultural events staged in Würzburg range from the the unique Africa Festival (May) and the world-famous Mozart Festival (June) to the Bach-Festival and Jazz-Festival (November) all of which are now wellestablished events. Medieval plays (Historische Bürgermahlzeit, Barbarossa Spectaculum) and sport events like the Würzburg-Marathon fascinate a lot of people every year. Theatres and cabarets, museums and galleries all make their special contributions to the cultural life of the city. The many restaurants and wine festivals in summer provide visitors with ample opportunity to enjoy Franconian cooking and the excellent local wines.